Some FAQ are shown below. If you have experienced a problem that is not listed below see the Generic Troubleshooting page.

Q. Sometimes I am gettings more lines displayed on the map than there should be.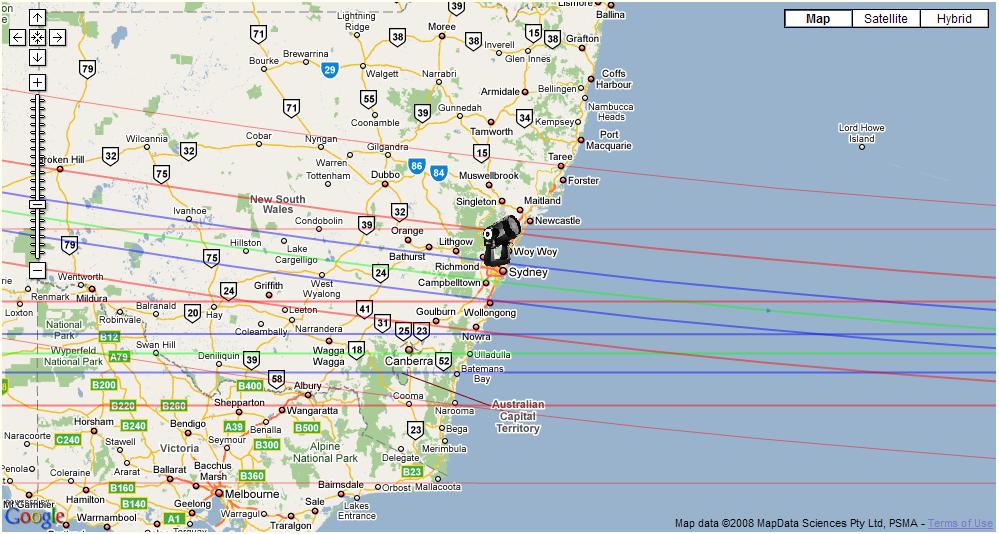 A. The GoogleMaps service is used by OccultWatcher for displaying the asteroid path. Sometimes GoogleMaps may may get confused and show an overlay with cached lines for a different position. This seems to be more likely to happen on slower internet connections. You can resolve the issue by either zooming IN or OUT or by moving the current map.


---
Q. Sometimes when using Street View in GoogleMaps I am getting an error pop up.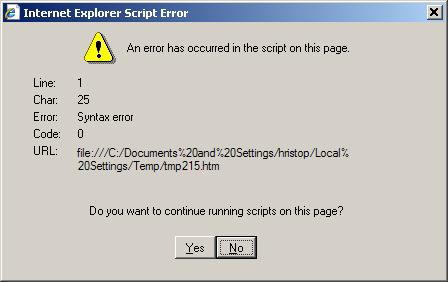 A. Press "Yes" one or more time until the error message goes away.


---
Q. When I'm trying to setup my Observation Planner account or trying to connect to the Observation Planner I am getting the error message below: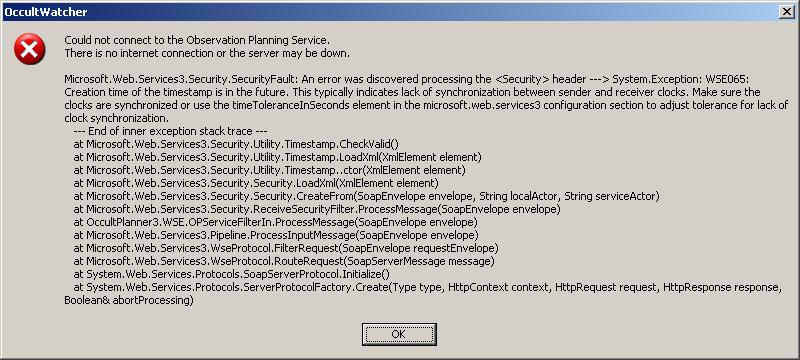 A. The clock on your computer may be more than 10 min away from the real time. Adjust your PC clock to correct time.